Prague apartments for rent - part 1/5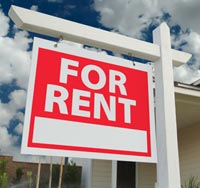 You have many options of rent in Prague. You can rent cars, boats, houses or apartments. There is no need to worry about carrying things with yourself and you can rent a car in Prague when you come. For example you can rent a Segway, very popular among these days in Prague. With regards to price of renting things such a car or Prague apartments for rent you will find that the rates are similar like in Western Europe. Therefore you might expect price for car rent from several hundred of czk to several thousand czk depending on size of car.
The same situation may be applied to whole Czech Republic. With regards to the apartments for rent in Prague you may expect price from 40 euros to 200 euros per night. Of course, it depends on many factors like size, number of beds, location or level of services. Nevertheless, you may ask, why do I need to stay in apartment when I can book the hotel room? So believe or not because it is better. According to our partner Silverdoor I have chosen several point why to choose Prague apartment for rent rather than hotel stay: Prague apartments for rent rates generally reduce according to the length of your stay. This is due to a number of factors including:
Maid service is normally provided less frequently than in a hotel. However in our company Prague City Apartments you can have daily maid service every day. The cost savings accrued by the apartment operator in terms of reduced wage bills and less frequent laundering of sheets/towels are reflected in the reduced rate.
Prague apartments for rent do not generally have a restaurant. Hotels without a restaurant wouldn't be a hotel in most people's minds so most hotels are obliged to operate at least one. Not having to supplement the running costs of a restaurant helps keep serviced apartment rates more competitive.
Some hotel rates include breakfast. This is not free; the cost is just hidden in the accommodation rate. Would you prefer rubbery scrambled eggs served no later than 10.30am, or to prepare your own breakfast just how you like it and at a time that suits you? You'll even have enough money left over to buy lunch!
Hotels need to provide numerous reception staff 24 hours a day to serve the constantly changing guests. Again in Prague City Apartments and our Prague apartments for rent are ready to assist you 24/7. Although there's always someone available to help you if you need it, serviced apartments have far fewer staff than hotels, so this is another saving that can be passed on to you.


... studio 1-3 pers.
... one bedroom 1-4 pers.
... two bedroom 1-6 pers.
... three bedroom 1-8 pers.

---

Contact us today to see how we can simplify corporate housing for your specific needs.

Extended stays, weekly rentals


**** Residence Masna
studio, one bedrooms
**** Residence Karlova
two, three bedrooms




Corporate housing, monthly stays


**** Residence Karolina
one, two bedrooms
**** Residence Rybna
one, two, three bedrooms
*** National Theatre
one bedrooms